SUNRISES AND SUNSETS
Please be patient, photos take a while to load.
All the photos on this page were taken by me.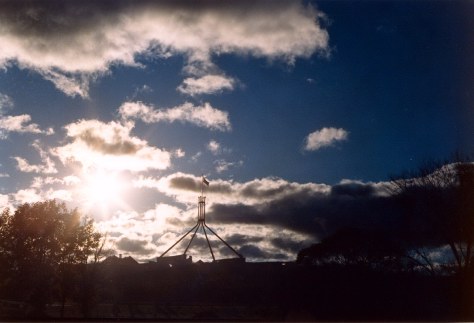 Sunrise over Parliament House Canberra.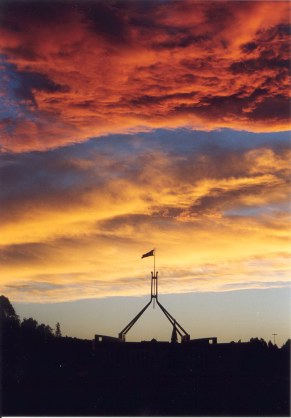 Sunset over Parliament House.
This photo is a semi-finalist in the International Open Amateur Photography Contest. It will also be published in an anthology called "Nature's Palette", ISBN 0-7951-5096-2. More information on the Contest may be found on the website
http://www.picture.com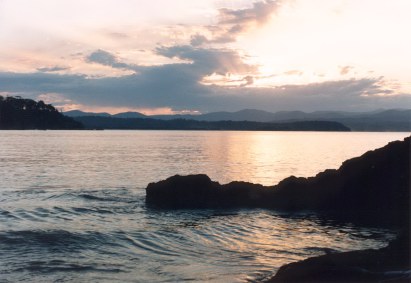 Sunset at Eden, South Coast of New South Wales.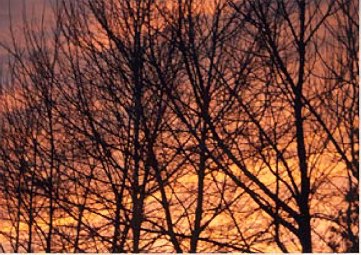 Sunset through the trees.
Almost looks like a bush fire doesn't it?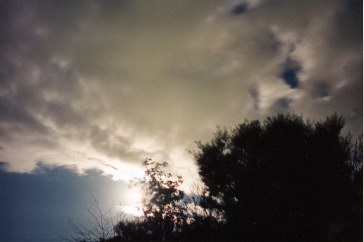 Sunrise.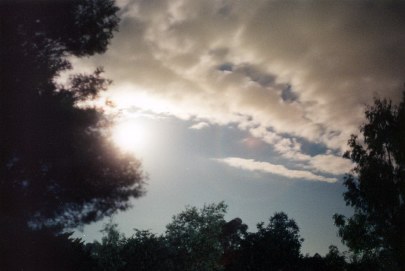 Sunrise.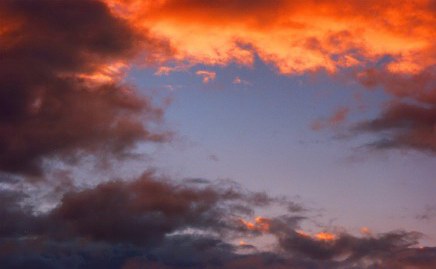 Sunset clouds.
| | | | | |
| --- | --- | --- | --- | --- |
| MY LIFE IN PHOTOS | ARTHUR'S LIFE IN PHOTOS | KATY'S LIFE IN PHOTOS | HERITAGE PHOTOS MY MOTHER'S FAMILY | HERITAGE PHOTOS MY FATHER'S FAMILY |
| FAMILY TREE | CANBERRA FLORIADE FESTIVAL | BUSH SCENES | SALVATION JANE | SUNRISES AND SUNSETS |
| AROUND CANBERRA | FROM BLACK MOUNTAIN TOWER | RIVER SCENES | TREES | MISCELLANEOUS |
| ROSES | FLOWERS | FAVOURITE LINKS | THE WEATHER | VISITORS COMMENTS |
| AUSTRALIA | SPIDERS | CHATTERS HELP | CALENDAR | ACT |
| PAPUA NEW GUINEA | AUSTRALIAN WILD FLOWERS | | | |
I made the border and the buttons on this page using
Adobe PhotoDeluxe 2.0 and Paint Shop Pro 5.03