MT. HAGEN SHOW
In 1967 I flew to the Mt. Hagen Show. It is held on alternate years with the Goroka Show. The slides I took were very badly affected by Cyclone Tracy in Darwin in 1974 and most have mould on them. Below are some that I have managed to salvage.
The colour in this photo has faded.
I'm fairly certain this is the front view of the previous photo, also with bad colour fade.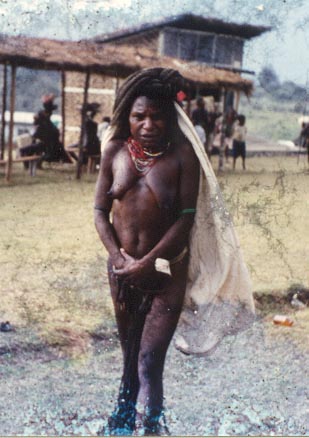 Its easy to see the mould marks on this photo.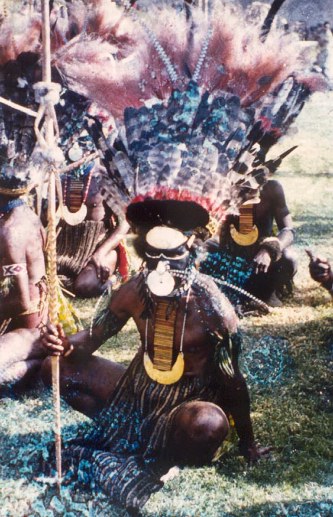 A Highland Warrior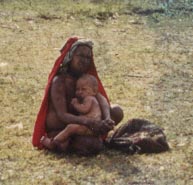 Mother and child.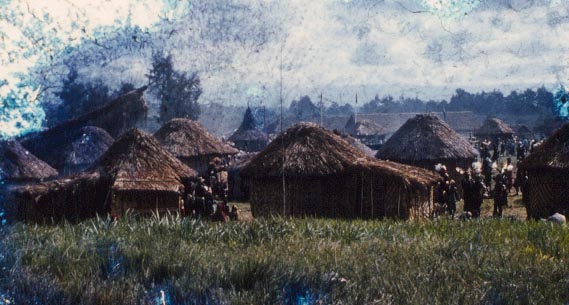 Highland Huts
Better colour but still with mould.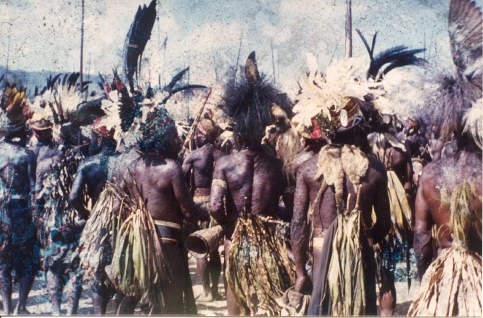 Not sure why I have so many "rear" views.