VIEWS OF THE PORT MORESBY HARBOUR
The Catalina (flying boat) Wharf as seen from Touaguba Hill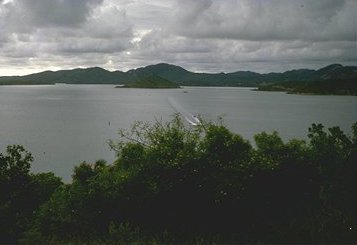 The catalina flying boat landing on Port Moresby
Harbour on a very overcast day.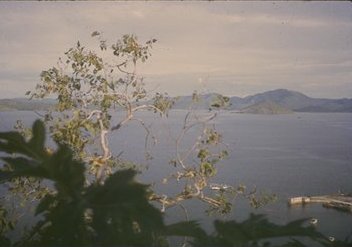 A view of Port Moresby Harbour from Touaguba Hill.
Another view of the Harbour from the same hill.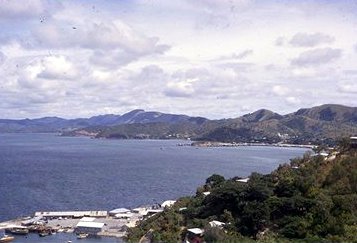 This view of the harbour was probably taken from Paga Hill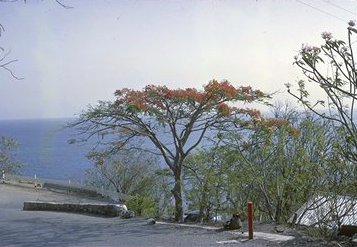 This was taken from half way down Touaguba Hill
at an elbow bend in the road looking in the opposite
direction to the photos above.
The Catalina Flying Boat Wharf, again.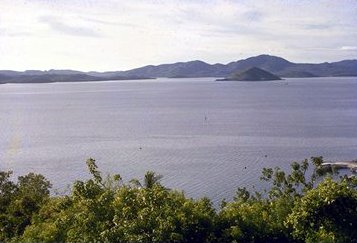 Well it is a very picturesque harbour and the
view of it from the hostel was fantastic!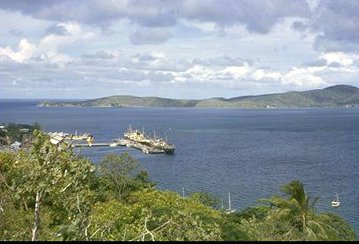 This definitely is the main shipping wharf
Click next to see more pictures of Papua New Guinea
| | | | | |
| --- | --- | --- | --- | --- |
| MY LIFE IN PHOTOS | ARTHUR'S LIFE IN PHOTOS | KATY'S LIFE IN PHOTOS | HERITAGE PHOTOS MY MOTHER'S FAMILY | HERITAGE PHOTOS MY FATHER'S FAMILY |
| FAMILY TREE | CANBERRA FLORIADE FESTIVAL | BUSH SCENES | SALVATION JANE | SUNRISES AND SUNSETS |
| AROUND CANBERRA | FROM BLACK MOUNTAIN TOWER | RIVER SCENES | TREES | MISCELLANEOUS |
| ROSES | FLOWERS | FAVOURITE LINKS | THE WEATHER | VISITORS COMMENTS |
| AUSTRALIA | SPIDERS | CHATTERS HELP | CALENDAR | ACT |
| PAPUA NEW GUINEA | AUSTRALIAN WILD FLOWERS | | | |
I made the border and the buttons on this page using
Adobe PhotoDeluxe 2.0 and Paint Shop Pro 5.03