PUPILS FROM MY CLASS-HAGARA PRIMARY SCHOOL-PORT MORESBY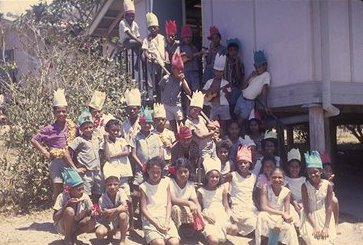 My class at Hagara Primary School, complete with party hats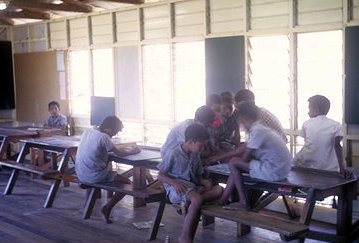 The boys inside the classroom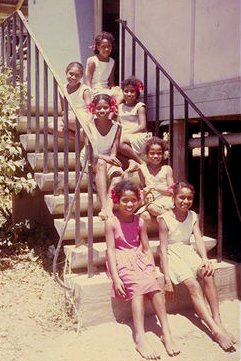 The girls from my class at Hagara Primary School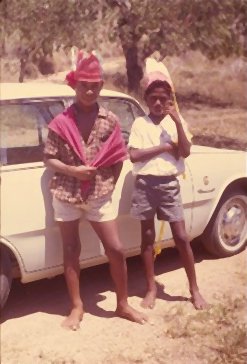 My car and two willing cleaners
I think this girl was called Boni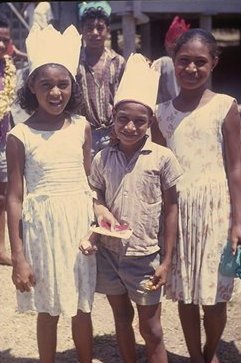 Three of my students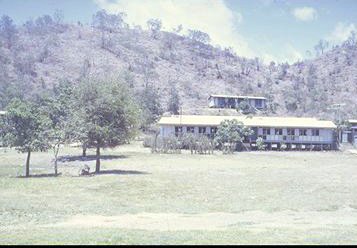 My classroom is the left half of the bottom building,
behind it up the hill is a teachers house.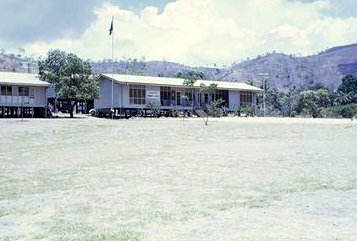 The head masters office and the staff room.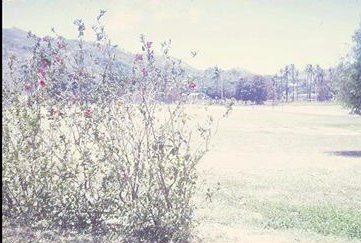 The school yard with some very spindly hibiscus
in the foreground.
Port Moresby doesn't get as much rain as
other parts of Papua New Guinea and
consequently often looks dry and brown.
Click next to see more pictures of Papua New Guinea
| | | | | |
| --- | --- | --- | --- | --- |
| MY LIFE IN PHOTOS | ARTHUR'S LIFE IN PHOTOS | KATY'S LIFE IN PHOTOS | HERITAGE PHOTOS MY MOTHER'S FAMILY | HERITAGE PHOTOS MY FATHER'S FAMILY |
| FAMILY TREE | CANBERRA FLORIADE FESTIVAL | BUSH SCENES | SALVATION JANE | SUNRISES AND SUNSETS |
| AROUND CANBERRA | FROM BLACK MOUNTAIN TOWER | RIVER SCENES | TREES | MISCELLANEOUS |
| ROSES | FLOWERS | FAVOURITE LINKS | THE WEATHER | VISITORS COMMENTS |
| AUSTRALIA | SPIDERS | CHATTERS HELP | CALENDAR | ACT |
| PAPUA NEW GUINEA | AUSTRALIAN WILD FLOWERS | | | |
I made the border and the buttons on this page using
Adobe PhotoDeluxe 2.0 and Paint Shop Pro 5.03