MY LIFE IN PHOTOS 3
Please be patient photos take a while to load.
About 5 years
About 10 years with my Grandmother and Grandfather.
Susan Meg Potter (now Barrows) 4,
Lesley Ann Potter (now Nuttall) 2,
Janet Beeching Potter (now Wilson) 8
Janet Beeching Potter 15,
Lesley Ann Potter 9,
Susan Meg Potter 11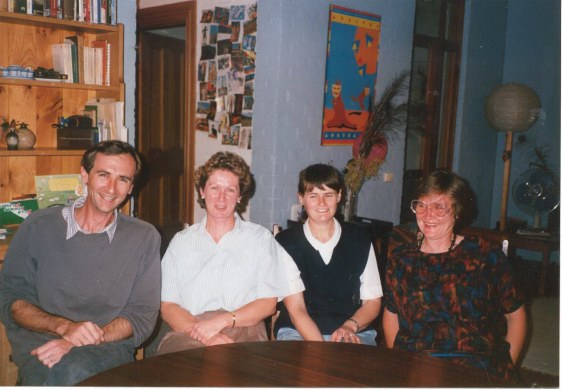 This is a photo taken in 1990 it is the same four people as above.
Tim, Sue, Les and Jan
At my 21st Birthday Party with my Mother and Father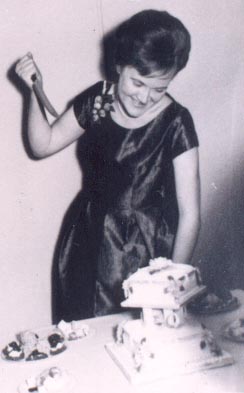 And this is the way I cut my cake at my 21st birthday party.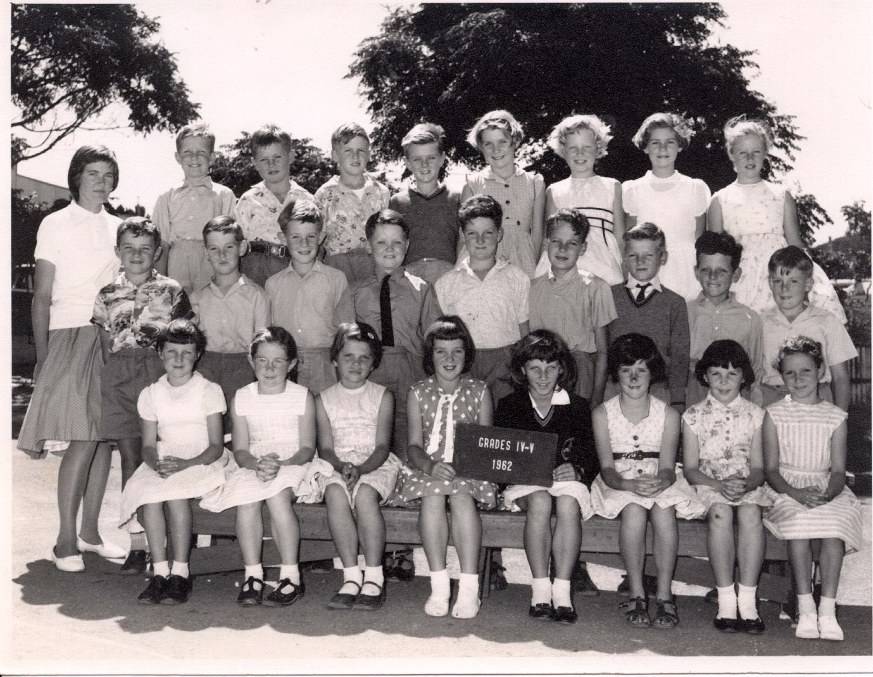 This was taken shortly aftyer my 21st birthday. This is a class I taught at Mt. Compass Area School, South Australia in 1962. I can still remember most of their names. If you surf on to my page and recognise yourself, send me an email please.
| | | | | |
| --- | --- | --- | --- | --- |
| MY LIFE IN PHOTOS | ARTHUR'S LIFE IN PHOTOS | KATY'S LIFE IN PHOTOS | HERITAGE PHOTOS MY MOTHER'S FAMILY | HERITAGE PHOTOS MY FATHER'S FAMILY |
| FAMILY TREE | CANBERRA FLORIADE FESTIVAL | BUSH SCENES | SALVATION JANE | SUNRISES AND SUNSETS |
| AROUND CANBERRA | FROM BLACK MOUNTAIN TOWER | RIVER SCENES | TREES | MISCELLANEOUS |
| ROSES | FLOWERS | FAVOURITE LINKS | THE WEATHER | VISITORS COMMENTS |
| AUSTRALIA | SPIDERS | CHATTERS HELP | CALENDAR | ACT |
| PAPUA NEW GUINEA | AUSTRALIAN WILD FLOWERS | | | |
I made the border and the buttons on this page using
Adobe PhotoDeluxe 2.0 and Paint Shop Pro 5.03